Hello, my name is Pete, I am a die hard RC drag racer!
Well actually to be exact, large scale drag racer, we have the oldest RC drag racing club in the world......
The club originates back in the early 80's, they mainly raced 1/4 scale funny car and dragsters and at the time MK Pacesetter "Mike" was directly involved with our club.
But Over the years, members have come and gone, over time some great guys have passed away and slowly the oldest 1/4 scale club started to flat line.....Until 2005
In 05' the members opened there hearts to something different, a bit smaller in size, but yet powerful and cool, the 1/5th scale drag racing class started to develop, doing this also started the blood flowing to get the quarter scale class interested again.
The past few years have never been better, we have a tremendous following, a great bunch of members and more importantly, a great place to hold events for the past 20+ years!
I would like to introduce to you the " Brooklyn Quarter Scale Association " this year we will be holding several large scale drag racing events, as well as a large scale High Speed Challenge...Cash prizes and a whole lot of fun!
Our track is set up with the latest timing equipment, time slip printer, protection barriers and a few thousand feet of shut down area! lol
We have access to bathrooms, camping grounds and food stands!
All racers will have to hold an AMA membership/insurance card , our club can help set you up will all accommodations before our 2011 events start.
Our club website has plenty of pictures and videos, all rules and race info can be found on our club website, over the next few weeks, we will be adding to those rules to make sure our racers have a fair and fun race day!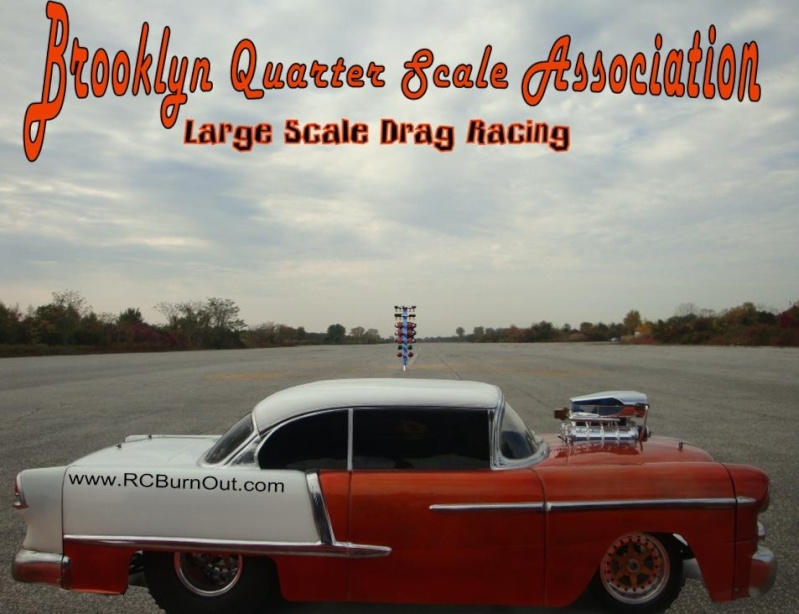 We hope to be more involved with BigSquidRC .